Vale: Gail Higgins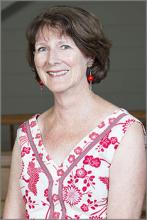 It is with great sadness that we must inform you all that our dear friend and colleague, Gail Higgins, passed away recently.
In addition to working as Cochrane Kidney and Transplant's Information Specialist, Gail has also worked as the Information Specialist for the Haematological Malignancies Group in Cologne, Germany and the Cochrane Cancer Network in Oxford, UK.
Gail always had a very active role with the Cochrane Collaboration and has represented the Information Specialists on the Cochrane Steering Group and their Executive.
Gail had many friends in Cochrane and loved the opportunity to meet up with them at the many Colloquia she attended.
We are all devasted; she will be greatly missed.
Please see Cochrane's tribute to Gail: https://community.cochrane.org/news/remembering-gail-higgins

Please check out our latest Podcast of the History of Cochrane Kidney and Transplant Review Group
Link to PODCAST with The ISN Academy: History of Cochrane Kidney and Transplant