Get in touch
Email: cochrane.kidney@sydney.edu.au

We are accepting title proposals
Please submit your title proposals directly via the Central Editorial Service - Title Proposal website.

Cochrane has embarked on an important change programme to transform the way we produce high-quality, independent and timely evidence. The new model is designed to ensure Cochrane remains viable, sustainable, and focused on the greatest global health and care challenges now and into the future. As part of the new model, we are implementing a Central Editorial Service to streamline the editorial process.
Submitting or resubmitting your protocol or review drafts
Detailed instructions here

Technical Help
1. Please email your question (and screenshot) to contact support@cochrane.org
2. Additional help: author instructions on submitting drafts to Editorial Manager are available on the Cochrane Training website (see: Submit the first draft of your protocol, review or update to Editorial Manager).
Vale: Gail Higgins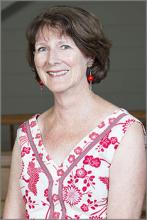 It is with great sadness that we must inform you all that our dear friend and colleague, Gail Higgins, passed away recently.
In addition to working as Cochrane Kidney and Transplant's Information Specialist, Gail has also worked as the Information Specialist for the Haematological Malignancies Group in Cologne, Germany and the Cochrane Cancer Network in Oxford, UK.
Gail always had a very active role with the Cochrane Collaboration and has represented the Information Specialists on the Cochrane Steering Group and their Executive.
Gail had many friends in Cochrane and loved the opportunity to meet up with them at the many Colloquia she attended.
We are all devasted; she will be greatly missed.
Please see Cochrane's tribute to Gail: https://community.cochrane.org/news/remembering-gail-higgins

Please check out our latest Podcast of the History of Cochrane Kidney and Transplant Review Group
Link to PODCAST with The ISN Academy: History of Cochrane Kidney and Transplant