Welcome to Cochrane Kidney and Transplant.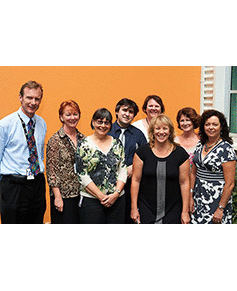 We are located in Sydney, Australia at the Centre for Kidney Research at   the Children's Hospital at Westmead.
Cochrane Kidney and Transplant (previously known as the Cochrane Renal Group) was established on 1st March 1997 with its editorial base in Lyon, France. In May 2000 the editorial base moved to Sydney, Australia, and in 2010 we celebrated the 10th anniversary of Cochrane Kidney and Transplant in Sydney.
We are one of 53 Cochrane Review Groups that are part of Cochrane, an international, independent not-for-profit organisation dedicated to providing up-to-date, accurate information about the effects of health care. Cochrane produces and disseminates systematic reviews of research on healthcare interventions. Its major product is the Cochrane Library.
Exploring our website will provide you with information about our work, how you can become involved, and provide access to a variety of resources and links to help you prepare your Cochrane systematic review for Cochrane Kidney and Transplant.