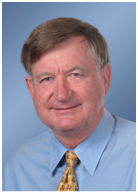 Gavin Becker was Professor and Director of the Department of Nephrology, Royal Melbourne Hospital, from 1992-2013, and continues in a part time role as a Nephrologist in the Department.
He graduated from The University of Melbourne and received further training at Prince Henry Hospital – Monash University, The Royal Postgraduate medical School, Hammersmith, and Guys Hospital, London.
He has served and continues to serve  on many National and International bodies including the World Health Organisation ( Co-Chair, ICD -11 Renal Topic Advisory Group) International Society of Nephrology (Executive Councillor 2011-2013, currently Chair of the Clinical Practice Guidelines Committee, the Asian Pacific Society of Nephrology (President 2005-2008, currently on Council), Australian and new Zealand Society of Nephrology (HEO 1996-8), Kidney Disease Improving Global Outcome (Board Member), and The Cochrane Renal Collaborative (Advisory Board). He has been awarded the International Distinguished Medal from the National Kidney Foundation (US), The Oshima Award of the Asian pacific Society of Nephrology and Honorary Fellowship of the Ceylon College of Physicians. He has served in an editorial role for many nephrology journals international and has many publications.
His main interests are now in all aspects of patient care, guidelines for their treatment, and education and mentoring of younger nephrologists.